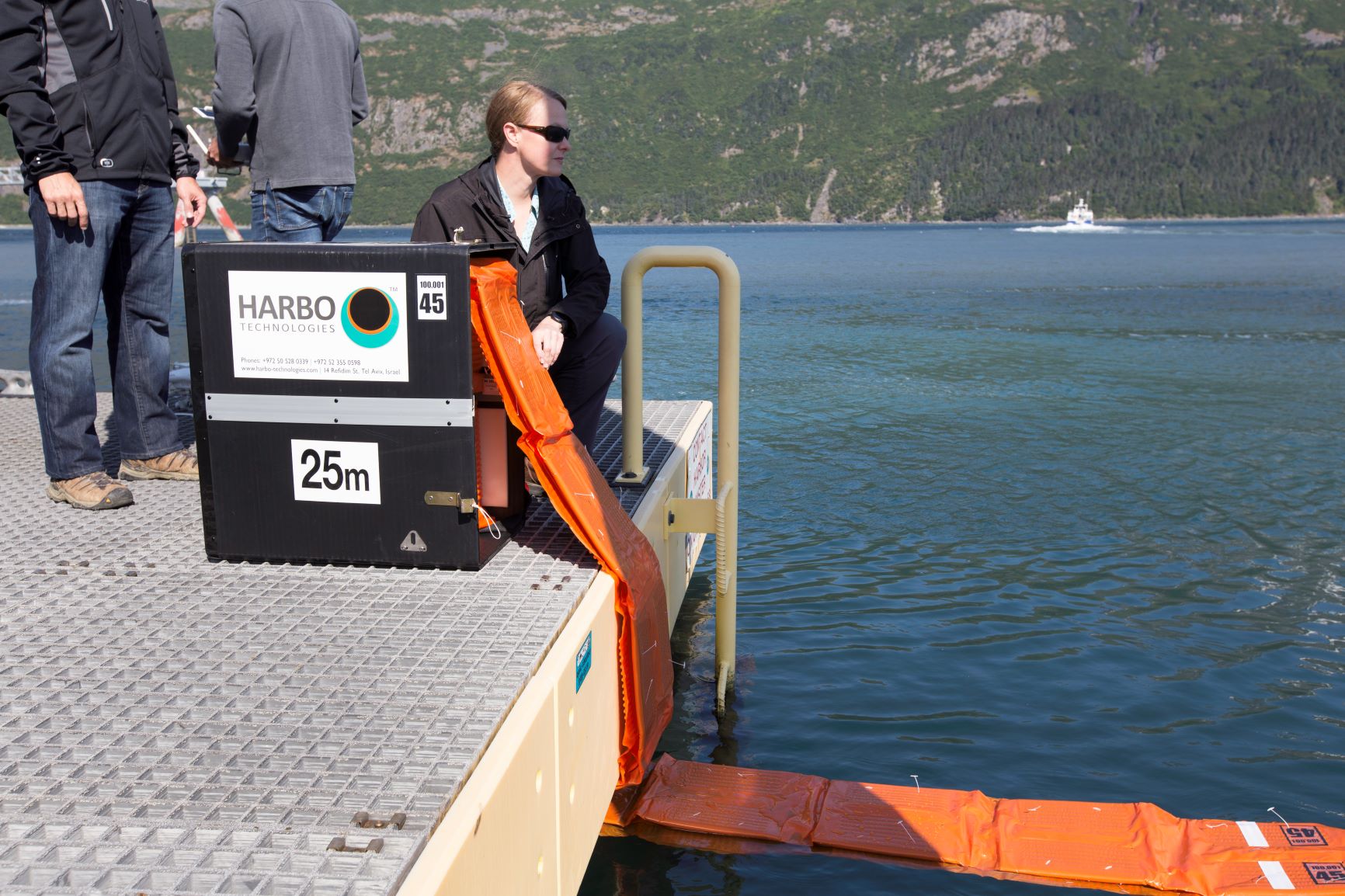 Rapid Oil Containment
The central focus of HARBO Technologies is to be great at one specific thing. While there are a variety of boom options on the market we have uniquely positioned ourselves to be leaders in rapid oil boom deployment and containment. The HARBO T-Fence® is lightweight and requires minimal manpower to deploy. With less manpower we are able effectively to transport equipment even in less favorable terrain. The time it takes to deploy is less than 30 minutes without additional equipment.
Why our Product Works
Traditional oil booms like all others contain spilled oil and mitigate spreading once contained. However, HARBO is able to immediately address the oil spill at the site of the spill to prevent oil pockets from forming and spreading. The HARBO T-Fence is portable, weighs a fraction of what existing booms do, which makes our product a difference-maker when it comes to rapid oil containment.
Fewer Oil Pockets
When oil spills occur, instead of staying in one uniform mass it tends to break up and spread into much smaller oil pockets if not addressed quickly. With HARBO's rapid oil containment, spreading virtually nonexistent and clean up operations are completed faster. We recognize that the most important factor with oil spills is the response time. The longer it takes to respond to the initial oil spill the more challenging it is to contain oil pockets. HARBO Technologies has one of the fastest oil response time on the market. This rapid response prevents oil from dispersing and causing more damage.
For more information about our product and its benefits contact us today