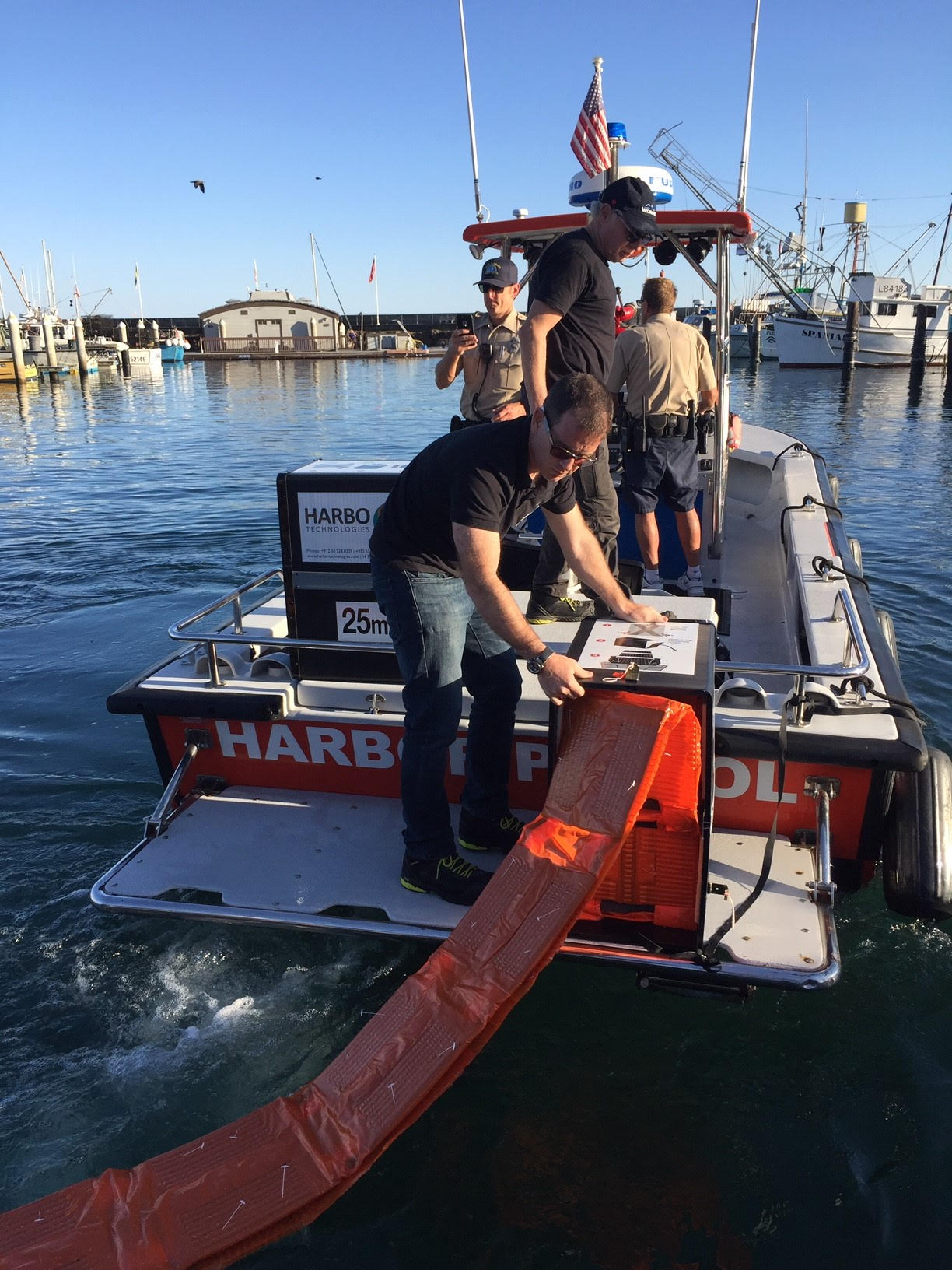 Immediate Containment
The goal of our apparatus is to ensure there is an immediate response to oil containment by stopping the spread of the spill at the source. Our HARBO HARBO Boom is different from traditional booms in its portability and effectiveness. Typically, when oil spills occur, the response to the spill is not immediate and can take hours if not days to get the boom in the water. However, HARBO's HARBO Boom is lightweight and does not require large teams of 10-11 trained personnel to employ much heavier equipment. Therefore, HARBO Technologies makes immediate oil spill containment possible while using fewer resources and manpower to get the job done faster.

Rapid Deployment
The deployment of the HARBO's HARBO Boom is expedient and allows for the oil spills to be addressed before more time passes and it becomes a bigger issue. HARBO's HARBO Boom can also be easily transported to the site of the spill. For example, when spills occur along river banks and there is no road access or nearby storage space, it's lightweight design can be easily transported by a pickup truck or ATV. This is possible even in difficult terrain with limited access.
Minimal Manpower
HARBO's HARBO Boom is also adept at maneuvering without having more than two people involved in the process from start to finish. You might ask how can such a light system requiring only two people to work so effectively? The answer lies in the strategic design that includes small sections that are connected together with flexible materials that work with the curvature of the water.
No Additional Equipment
Arguably the most enticing feature of the HARBO HARBO Boom apparatus is the compact design that does not require additional equipment. With HARBO HARBO Boom being the smallest and lightest oil spill containment apparatus available, it is a valuable asset to any oil spill containment project. Oil spill boom deployment does not have to be a hassle with large teams or bulky equipment, which results in delayed response to oil spill containment. HARBO Technologies delivers a product that is reliable and designed to immediately address oil spill containment at the source.
For more information on Oil spill boom deployment
visit Harbo technologies today!